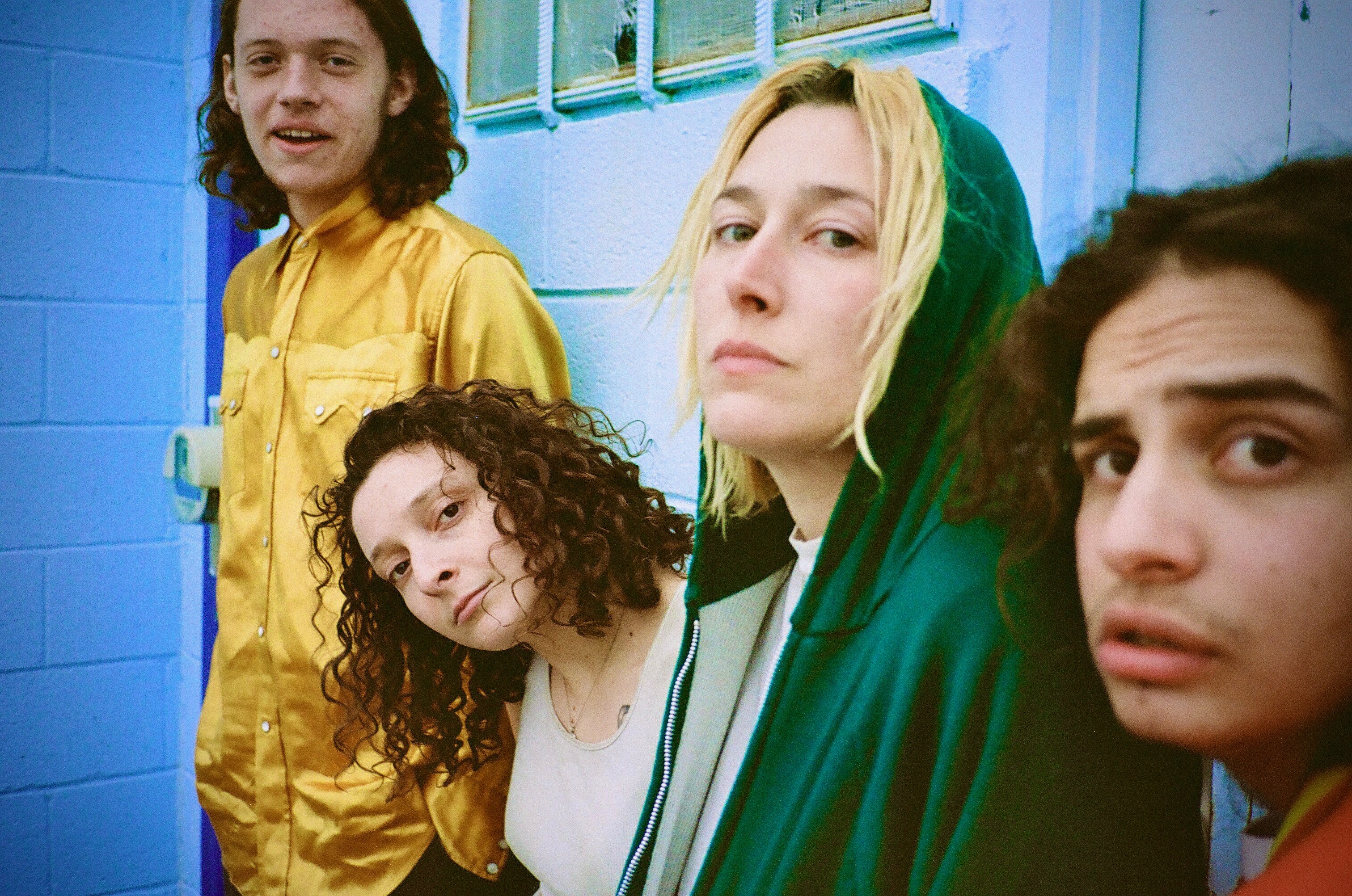 https://www.youtube.com/watch?v=7dnTajHLeyQ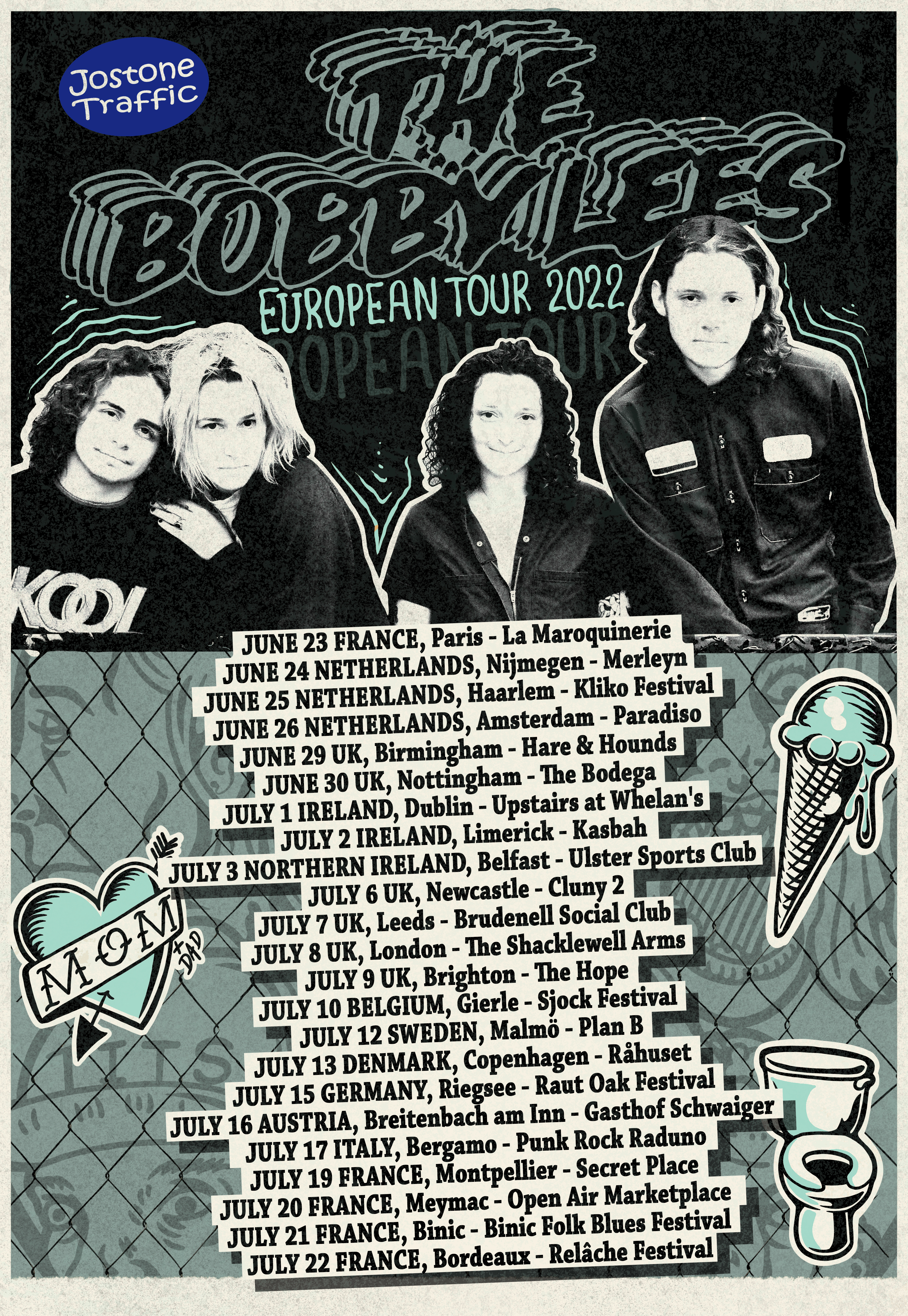 EUROPE DATES 2021
OCT. 7th FRANCE, Périgueux – Le Sans Reserve
OCT. 9th FRANCE, St-Hilaire-De-Riez – CBGB SION @Cbgbsion Club
OCT. 10th FRANCE, Rennes – La Trinquette
OCT. 12th BELGIUM, Liège – L'escalier
The Bobby Lees are a bone-shaking Garage Rock band out of Woodstock NY. Audiotox UK said "Their raw and unapologetic energy promises to make you feel alive!" Find them and see for yourself.Their new record 'SKIN SUIT' was produced by underground punk legend Jon Spencer of the Blues Explosion and will be released on Alive Naturalsound Records on May 8th 2020.Skin Suit mixes classic garage-punk hits with raw and emotive storytelling. In the past year they've played with The Chats, Future Islands, Boss Hog, Daddy Long Legs, Shannon & The Clams and Murphy's Law. They will be on tour in the US and Europe throughout 2020.
Guttermilk and Coin are the first 2 singles from Skin Suit
The four-piece formed when frontwoman Sam Quartin moved from NYC to upstate NY. She wanted to make an album, but needed a band. A friend suggested checking out the local music school The Rock Academy. There, she met her future.
The Bobby Lees' monster lineup of Quartin on vocals and guitar, Macky Bowman on drums, Nick Casa on lead guitar and Kendall Wind on bass formed quickly and instantly began creating mayhem.Their first album Beauty Pageant was released last year, but Quartin said their second album (coming out spring 2020 called Skin Suit), which will feature "Guttermilk," feels more like their debut. That's because Quartin wrote Beauty Pageant's tracks before the band formed.
"This time it was everyone equally writing everything," she says. "So, I feel like this is our first actual record.
This upcoming album has an edgier sound than the melodic classic rock/metal of Beauty Pageant. The grit comes courtesy of the band and its producer: underground punk legend Jon Spencer, of Pussy Galore and The Jon Spencer Blues Explosion. [Elena Chil
An alternative to digital stimulation and anti-depressants; Their raw energy will surely make you feel alive! [Rough Trade US]

We have seen the future of rock and it begins anew with The Bobby Lees. [Ghetto Blaster Magazine]

The latest single from Woodstock, NY's The Bobby Lees definitely has some serious Jon Spencer vibes to it, but The Bobby Lees have their own sound. « Coin » is dirty blues punk that is dripping with attitude. It brings this intensity that is missing in a lot of music today, but it also has this slinky groove throughout. At times it can't quite tell if it's a punk song, a more traditional blues jam, or noise rock, and that just might be the brilliance of The Bobby Lees. [If It's Too Loud]

The Bobby Lees churn out rock 'n' roll with complexity and skill. They've shared the stage with chaotic rockers like The Black Lips, Murphy's Law and Future Island. Their sound is varied and evolving, with their brand new single "Guttermilk," revealing a more punk rock side to their bluesy garage thrash. All this before three-fourths of the band has even turned 20. [BTR Today]

The Bobby Lees is at once very cool and retro chic but also kind of haunting and dare I say dangerous sounding, even so edgy as to be creepy in the Rob Zombie sort of way. However you feel it- the sound is captivating as shit. Call it punk blues, or skiffle punk or whatever I love the girl / boy vocals and the punk X Billy Zoom frozen smile aesthetic. [American Pancake]
https://www.youtube.com/watch?v=Y429hKPHtNw