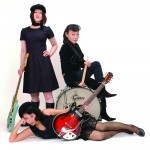 The 5.6.7.8 's sont un trio féminin de rock japonais, dont la musique n'est pas sans rappeler la musique surf américaine, rockabilly et garage rock. Ils reprennent souvent des chansons de rock and roll américain. Le groupe vient de Tokyo, au Japon.The 5.6.7.8 's deviennent mondialement célèbres après leur apparition et participation à la BO du film de Quentin Tarantino Kill Bill volume 1.
The 5.6.7.8's, female Japanese rock trio, whose music is reminiscent of American surf music, rockabilly and garage rock. They frequently cover songs from American rock and roll. Each member is from Tokyo, Japan.
The 5.6.7.8 's become world famous after their appearance and participation in the soundtrack for Quentin Tarantino's Kill Bill Volume 1.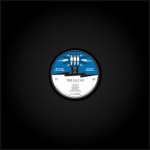 Live at Third Man  ( Third Man Records )
24 juin Livorno Sufer Joe Festival
25 juin Bordeaux Relache + Stacie Collins
27 juin Paris Petit Bain
1 juillet Salssomagiore Beat Fest + Mummies
http://www.the5678s.net/