« Ne pas déplacer l'aiguille, juste la zone rouge» – cette citation de Guitar Wolf lors d'une session d'enregistrement montre tout de suite de quoi il s'agit : trois hommes et leur dévouement au vrai Rock'n'Roll ! Contrairement à beaucoup d'autres groupes de rock, Guitar Wolf a vraiment adopté le Rock'n'Roll comme style de vie, comme jamais personne auparavant, et on peut l'entendre dans leurs morceaux : de la sueur, du sang, des larmes et de l'énergie pure. Des hymnes Rock'n'Roll sauvages et destructeurs! Mais le Rock'n'Roll n'est pas encore assez pour un groupe comme Guitar Wolf. Ils sont en effet les inventeurs d'un genre tout entier, le « Jet Rock'n'Roll », qui illustre au mieux leur mixture savante de punk, de rock et de noise !
Guitar Wolf a mérité son statut de groupe culte dans le monde entier, comme aucun autre groupe japonais avant! Leurs performances live féroces et leur participation au film Trash-Rock'n'Roll « Wild Zero » ont retenu l'attention partout dans le monde.
En 2011, les Guitar Wolf jouent toujours aussi fort, et débarquent avec leur tout nouvel album « SPACEBATTLESHIPLOVE », qui sonne plus différencié et plus diversifié sans pour autant négliger les racines garage Rock'n Roll. Alors on se prépare pour une expérience ultime de Rock'n Roll, parce qu'il y a plein de groupes de rock mais seulement 1 Guitar Wolf !
« SPACEBATTLESHIPLOVE » est sorti le 13 mai avec les bonus européenns exclusifs « Egyp Rock » et « Jet Satisfaction » (sur Okami Records).
« Guitar Wolf est un groupe de garage punk-rock japonais, qui livre avec la précision d'un camion UPS des sets énervés à souhait, mais empreints d'une dimension rituelle qui en fait toute la saveur. Si Guitar Wolf envoie son rock crade, porté par un guitariste charismatique et un batteur sauvagement efficace, c'est bien la dimension visuelle qui fait des Japonais un groupe à voir sur scène, si possible près de la scène si l'on veut avoir l'honneur d'y monter pour un bœuf. Car Guitar Wolf, c'est d'abord un doxa, une certaine idée du rock. Les membres de Guitar Wolf, en arrivant sur scène, prennent des poses qu'on dirait sorties tout droit du Rock'n Roll Hall of Fame, perfectos cloutés, médiators tendus vers le ciel, mimiques enragées ; Guitar Wolf s'engouffre dans la pantomime du rock, et c'est en général là que ça dérape. » GONZAI
"Don't move needle, just red zone" – this quotation by Guitar Wolf during a recording session  shows what Guitar Wolf is all about: Three guys and their dedication to true Rock'n Roll! In contrast to many other rock bands, Guitar Wolf is truly living the Rock'n Roll lifestyle like no one has ever done before and you can hear that in their songs: Sweat, blood, tears and unfiltered pure energy result in wild and destructive Rock'n Roll anthems! But Rock'n Roll is still not enough for a band like Guitar Wolf and so they launched a whole new genre called "Jet Rock'n Roll" which depicts best the wild mixture of Punk, Rock and Noise!
Guitar Wolf has gained a cult status all around the world, like no other Japanese band before! Their fierce live performances and apperance in the Trash-Rock'n Roll movie "Wild Zero" caused a lot of attention all over the world. In 2011 Guitar Wolf are still loud as hell, coming up with their brand new record "SPACEBATTLESHIPLOVE", which sounds more differentiated and more diversified without neglecting their garage Rock'n Roll roots. So you better prepare yourself for the ultimate Rock'n Roll experience, because their are many rock bands but only one Guitar Wolf!"SPACEBATTLESHIPLOVE" will be out on the 13th of May including the european exclusive bonus tracks "Egypt Rock" and "Jet Satisfaction".
"Wenn man hart genug rockt kann man alle Gesetze der Physik außer Kraft setzen". Diese Äußerung ließen Guitar Wolf 1999 verlauten, als sie bei einer Albumproduktion feststellen mussten, dass sie die theoretisch aufnehmbare Maximal-Lautstärke der CD überschritten hatten. Und Dieser Satz trifft den Nagel auf den Kopf, denn Guitar Wolf sind nicht nur eine Rock'n Roll Band, sie leben den Lifestyle wie keine zweite Band vor ihnen. Aus Blut, Schweiss und Tränen formen Guitar Wolf  Rock'n Roll, Punk und Noise Songs, die in ihrer ungeschliffenen Authentizität seit der Bandgründung im Jahr 1987 Menschen in der ganzen Welt faszinieren und beweisen: Es braucht nur eine Gitarre, einen Bass, ein Schlagzeug und eine Stimme um die "lauteste Band der Welt" zu sein! Doch Rock'n Roll allein ist zu wenig für Guitar Wolf weshalb sie kurzerhand sogar ihr eigenes Genre begründeten, den "Jet Rock'n Roll", der seitdem für Guitar Wolf's wilden Mix aus Punk, Rock und Noise steht.
Mit ihren anarchistischen Live-Performances, eigenen Filmproduktionen und der absoluten Hingabe zur Punk und Rock'n Roll Musik  haben Guitar Wolf sich weltweit einen Kult-Status erarbeitet, der in dieser Form noch keiner japanischen Band zu teil wurde. 2011 sind Guitar Wolf kein bisschen leiser geworden und haben es mit ihrem neuen Album "SPACEBATTLESHIPLOVE" geschafft differenzierter und abwechslungsreicher zu klingen, ohne dabei auch nur einen Millimeter von den klanglichen Charakteristiken abzuweichen, die sie so unverwechselbar machen. Letztlich bleibt nur eins festzustellen: Es gibt Rock Bands und es gibt Guitar Wolf!
"SPACEBATTLESHIPLOVE" wird in Deutschland auf CD und exklusiv auf Vinyl ab 13. Mai 2011 erhältlich sein und die beiden Europa-exklusiven Bonus Tracks "Egypt Rock" und "Jet Satisfaction" enthalten!
Jet Alain Delon Tour
March 17 – NL – Eindhoven Faster & Louder             Tickets
March 18 – NL – Patronaat Haarlem                             Tickets
March 19 – NL Den Haag Paard                                      Tickets
March 21 – UK – Leeds Brudenell Social Club              Tickets
March 22 – UK – London Mirth, Marvel & Maud         Tickets
March 23 – UK – Brighton The Prince Albert                Tickets
March 24 – FR – Paris La Maroquinerie Gonzaï night  Tickets
March 26 – FR – Nantes Stereolux                                    Tickets
March 28 – SP – Pamplona Nebula Bar Recordings      Tickets tba
March 29 – SP –  Barcelona / A Wamba Buluba Club   Tickets
March 30 – SP – Madrid Fun House  / Pretty Thing R&R Club   Tickets
March 31 – SP – A Coruña Sala Mardi Gras / Crapula Club  Tickets
April 2 – FR – Blue Devils Orléans                                      Tickets
April 4 – DE – Stuttgart Goldmark's                                   Tickets tba
April 5 – DE – Essen Freak SHOW                                      Tickets tba
April 6 – DE – Hambourg Hafenklang                                 Tickets
April 7 – DE – Berlin Urban Spree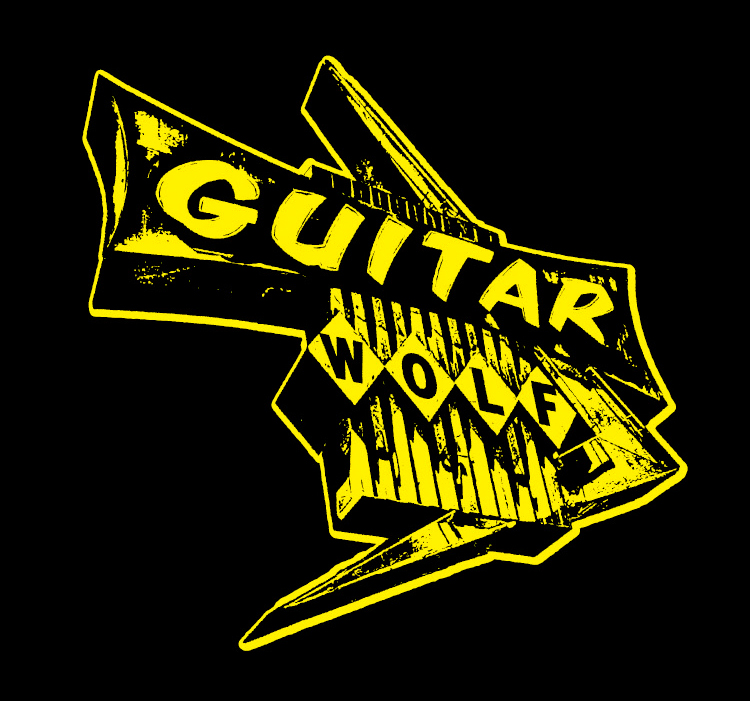 http://www.guitarwolf.net/english/
https://www.facebook.com/guitarwolfofficial